Daily comics, generated Sun, 17 Dec 2017 07:00:07 GMT
B.C.
Calvin and Hobbes
Cathy
Foxtrot Classics
For Better or for Worse
Garfield
Non Sequitur
Pickles
Betty
Jump Start
Monty
Nancy
PC and Pixel
Peanuts
Pearls Before Swine
Xkcd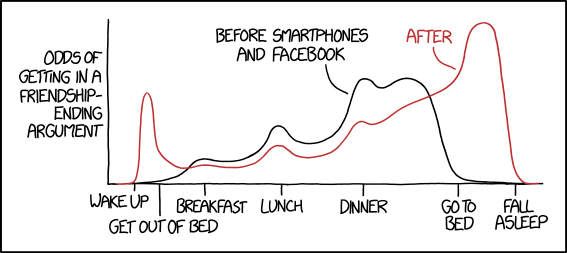 Of course, everyone has their own profile. There are morning arguers, hangry arguers, meal-time arguers, late-night arguers, and people who get in a meta-argument over what their argument timing is, dredge up examples of past arguments, and end up fighting over THOSE again as well.