Daily comics, generated Fri, 23 Mar 2018 07:00:07 GMT
B.C.
Calvin and Hobbes
Cathy
Foxtrot Classics
For Better or for Worse
Garfield
Non Sequitur
Pickles
Betty
Jump Start
Monty
Nancy
PC and Pixel
Peanuts
Pearls Before Swine
Xkcd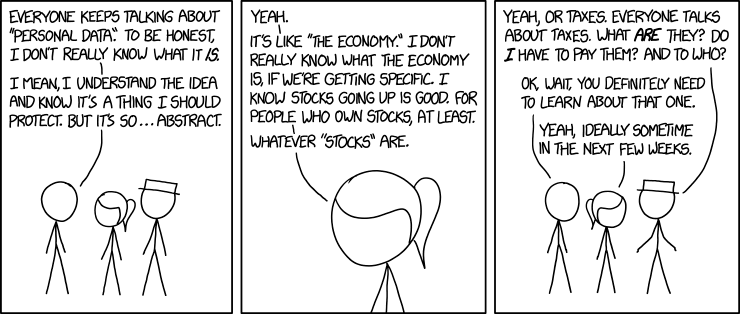 Do I just leave money in my mailbox? How much? How much money do they need, anyway? I guess it probably depends how the economy is doing. If stocks go up, should I leave more money in my mailbox or less?