Comics for Sunday, 13 June 2021
B.C.
Betty
Calvin and Hobbes
Foxtrot Classics
For Better or for Worse
Garfield
Grand Avenue
Jump Start
Luann
Monty
Non Sequitur
The Other Coast
Pickles
PC and Pixel
Peanuts
Pearls Before Swine
9 Chickweed Lane
XKCD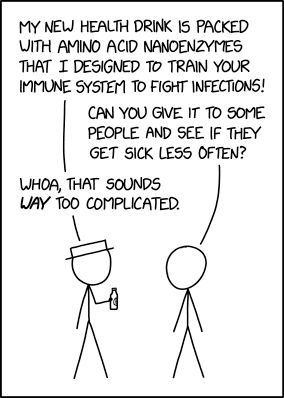 You'd need to keep track of so many people! Would you use, like, Excel or something? Far too fancy for a simple country nanoenzyme developer like me.